Brands in the fashion, food and beverage industries were those who experimented the potential of

NFT Marketing

: shortly after the first deployment of

NFTs

, towards the end of 2019, they had coined their NFTs, decided on their objectives and developed a strategy.
Among the first to embrace and use this innovative form of marketing are brands of a standing like that of Gucci, Adidas, Coca Cola, McDonald's, Ray-Ban and Mattel, just to name a few.
Thanks to

NFT Marketing

plans, these companies have undertaken important initiatives carried out for different purposes, all of which characterized by the

great results achieved in terms of profit and branding

, proving the value that

NFT Marketing

strategies are able to bring to brands.
NFTs represent a growing trend as early as 2021, as the Google Trends chart below shows. What are the main reasons behind this steady growth?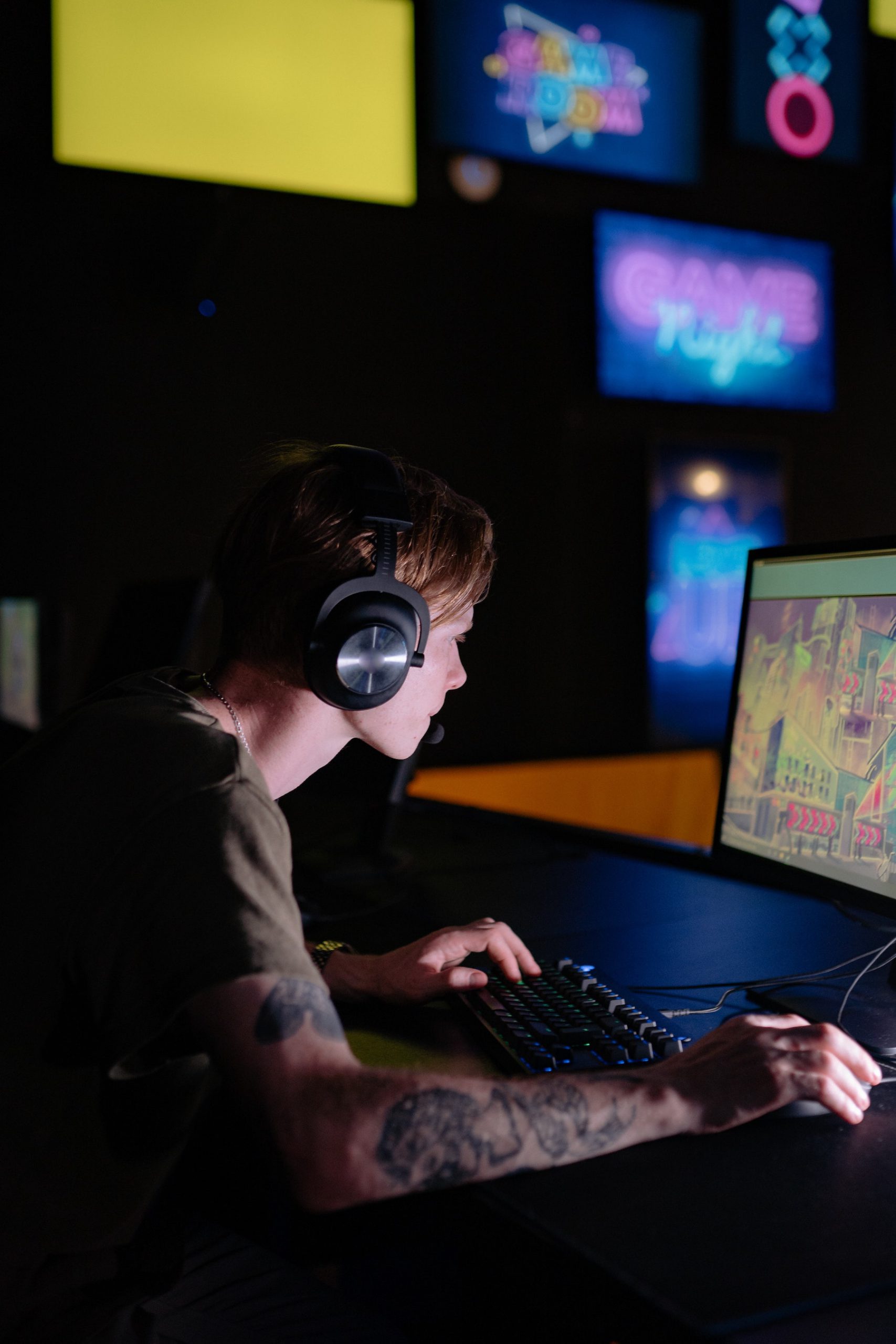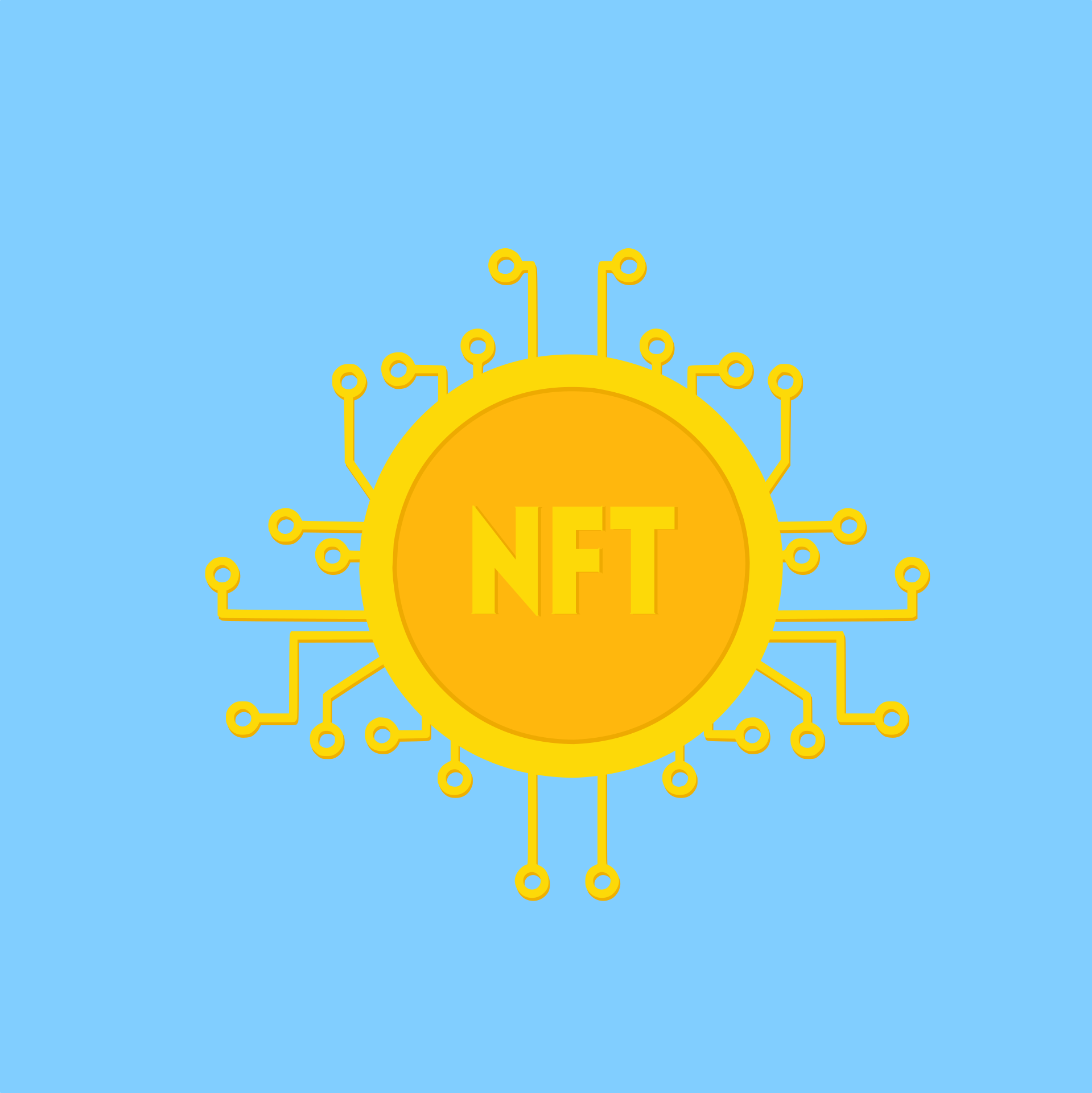 What are NFTs
NFTs

(Non-Fungible Tokens)

are certificates of ownership issued on digital works, namely authentic smart contracts, which are characterized by their uniqueness, whose creation and subsequent transfers of ownership are managed and recorded through

blockchain

technology.
And Blockchain is what actually guarantees their uniqueness, non-replicability and authenticity.
These characteristics make

NFTs

ideally suited to encapsulate content such as digital artwork, digital collectibles, music tracks,

virtually any digital asset.
Having clarified their potential use thanks to the blockchain, let's define the meaning of the expression non-fungible token.
A non-fungible token means that an object is unique as it cannot be replaced by something else

.
To explain this concept let's take as an example an artwork, which is unique in its kind and therefore not fungible, because if it were exchanged with another artwork, we would hold in our hand something completely different, even if of the same value.
Instead, a one-dollar bill represents the opposite example and can be considered fungible, since exchanging it with another one-dollar bill will result in the exact same thing, interchangeable and of the same value.
This non-fungibility feature represents the greatest value of non-fungible tokens. Just think about how difficult it is to verify the authenticity of a luxury good. In this case the NFT represents a valid verification of the real authenticity of a purchase, be it an object, a good or an experience.
We can therefore imagine that in the coming years, everything purchased will come with a token as a receipt, which will provide a way to identify the purchase as real, forever recorded in the blockchain.
NFT and Metaverse
The

Metaverse

represents a new way to interface with the world. This new feature comes with a multitude of experiences that are now possible, connectible to different industries, such as fashion and

Gaming

.
NFT

and Metaverse are connected because today each of us is able to create our own

3D avatar

, and proceed, for example, to the purchase of clothes or accessories (but also portions of virtual territory or access to exclusive communities) through

NFT

.
A viable experience that results in two benefits for the user and the brand:
•  the user has the opportunity to

buy or try "in virtual life"

 a garment or a product

that might be out of his economic (or other) possibilities in real life
•  the company acquires the possibility to

increase its profits

through the sale of virtual products to a wider audience
Future scenarios for the Metaverse include developments that aim to achieve "material" interaction through:
•  devices
•  home automation
•  work
•  entertainment
•  interactions with social media
•  possibilities offered by augmented reality
How NFTs create value for brands
The value that an

NFT Marketing

plan brings to a brand can be assessed from several perspectives; to understand how

NFTs

create value for brands, we need to identify the opportunities they offer.
NFTs

are able to:
•  allow a direct connection with one's own

fanbase


•  allow the brand to not only offer physical products or services, but

also to expand into virtual products


•  allow

sales to an increasingly wide audience


• 

eliminate a number of issues

such as shipping, product defects, storage costs, etc., that do not affect virtual products but are critical only for physical businesses
•  allow an

increase in profits


•  provide

branding opportunities
NFTs in marketing strategies
Using

NFTs in marketing strategies

is critical to taking advantage of the value they can offer brands, but in order to use them optimally, it is wise to take into account its correlation with several disciplines, activities and tools, including:
•  Search Engine Optimization (SEO)
•  Influencer Marketing
•  Community Management
•  Web and mobile push notification sending
•  Email Marketing
•  Collecting of feedbacks
•  Co-marketing actions
•  Social campaigns
•  Search Engine Optimization (SEO)
Setting up a

SEO

strategy

is essential in this context, since knowing the right keywords for search engine optimization allows the target audience to quickly and easily reach the brand's

NFT

markets.
Influencer Marketing
Influencer Marketing is growing rapidly and remains a required tool to achieve certain goals. It is particularly important

to choose the most suitable influencer

, which

must be in line with the target audience

becoming a great starting point for the
NFT

Marketing strategy

.
Community Management
Creating an

online community

is necessary to build consumer loyalty; it's the basic action to create a long-term connection with target audience.
Through the community, it will be possible for the brand to start a

process of customers education on NFTs

and keep them updated on market trends.
Web and mobile push notification sending
Push notifications

are clickable pop-up messages that appear on users' browsers. Thanks to this technique, companies can deliver messages, offers or other information to those who subscribe to notifications. It goes without saying that they are also a good system for promoting strategies related to non-fungible tokens.
Email Marketing
In

NFT

Marketing, e-mails are another useful tool to be used in a successful strategic plan, since through email, the brand has the opportunity to:
• 

share information

about the release of a new product
• 

receive and collect feedback

on new products
• 

identify the best times to launch

a product
Listening to users is the very heart of any project's success. Thanks to feedback, the brand learns about the needs and wants of active and potential customers.
Feedback represents two-way communication that is critical to improving the strategy being undertaken.
Co-marketing actions
This marketing strategy is another opportunity to market

NFT

services. Merging with different industries as needed is a good way to get visibility and traffic.
Social campaigns
They are required to place a

PR strategy in the marketplace for products and services

. Therefore, social platforms such as

Facebook

,

Twitter

,

Instagram

and

LinkedIn

must be strongly taken into account for campaigns, as they are excellent tools to understand the desires and expectations of the target audience.
Brand and NFT
NFT

projects are currently being launched and supported by some of the world's largest and most innovative brands, which are achieving numerous successes in terms of appreciation and revenue thanks to them.
Anyone, in fact, can coin an NFT and make it available for purchase. Some of the more well-known brands that have coined their own NFTs include:
•  Adidas
•  Budweiser
•  Taco Bell
•  Asics
•  Clinique
•  Mattel
•  McDonald's
•  Ray-Ban
•  Original Penguin
•  Gucci
•  Pepsi-Cola
Conclusions
Today, marketing is a key element in the success of any business

. Adapting strategies to changes and new trends is essential to achieving long-term growth.
With reference to new trends,

NFTs

are among those to

pay more attention to right now

,

given the steady growth

seen over the past year.
As proof of this, leading food & beverage and fashion brands that have ridden the wave are achieving great results. Considering an

NFT

Marketing

plan for companies is certainly advisable

, not only for the profits that can be achieved, but also for a branding project whose results are visible in the medium and long term.
As for the best strategies to use for optimal

NFT

marketing

, we can take a cue from the successful initiatives of famous brands. However, the best way forward remains experimentation combined with innovation, just as innovative as this new trend is.
Finally, the ultimate goals behind NFT Marketing shall be creating unique brand experiences, increasing brand awareness and encouraging interaction.
Well, now all you have to do is contact us to set up your optimal NFT Marketing strategy. Don't miss the chance to make your business stand out. Contact us without wasting time!