ICE London 2023, the iGaming industry's unmissable start-of-the-year event, consolidated its position as the industry's most heavily anticipated fair.
2 minutes – read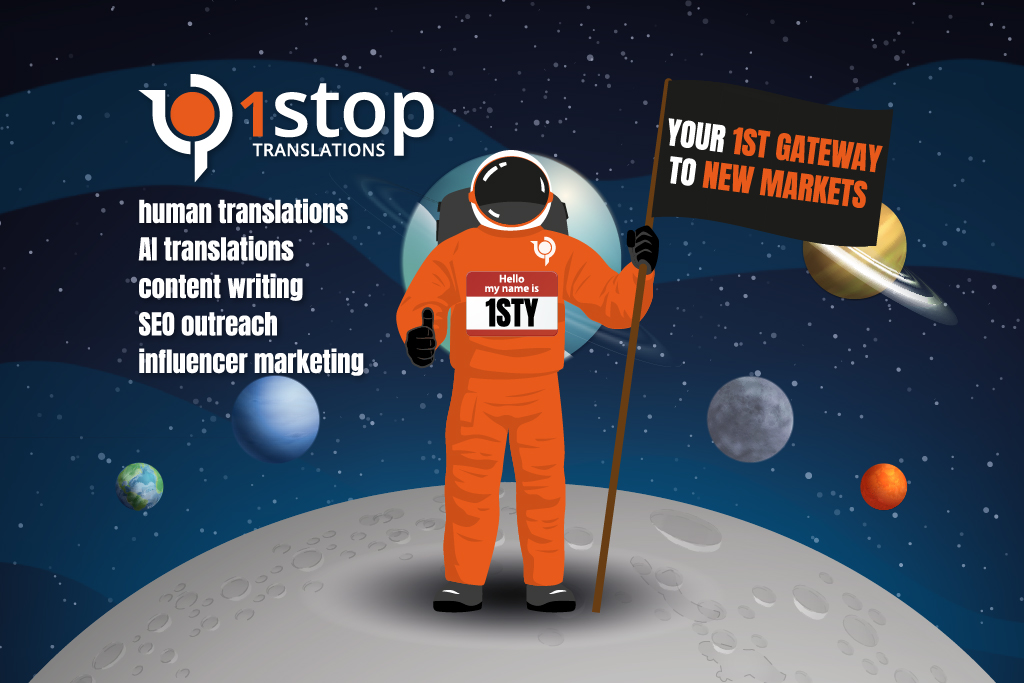 1Stop Translations presented their new mascot 1STY (Firsty) at their stand. After a long journey that began a few months ago, aboard a space rocket heading towards unexplored markets, he finally landed on planet ICE 2023, ready to explore new horizons (of multilingual content).
1STY attracted great interest among visitors, many of them stopping by at the 1Stop Translations stand to take selfies with him.
During the three days of the event in London's exhibition district, from 6 to 8 February, we were delighted to meet our existing loyal customers, as well as the many new companies that came to see us at our stand.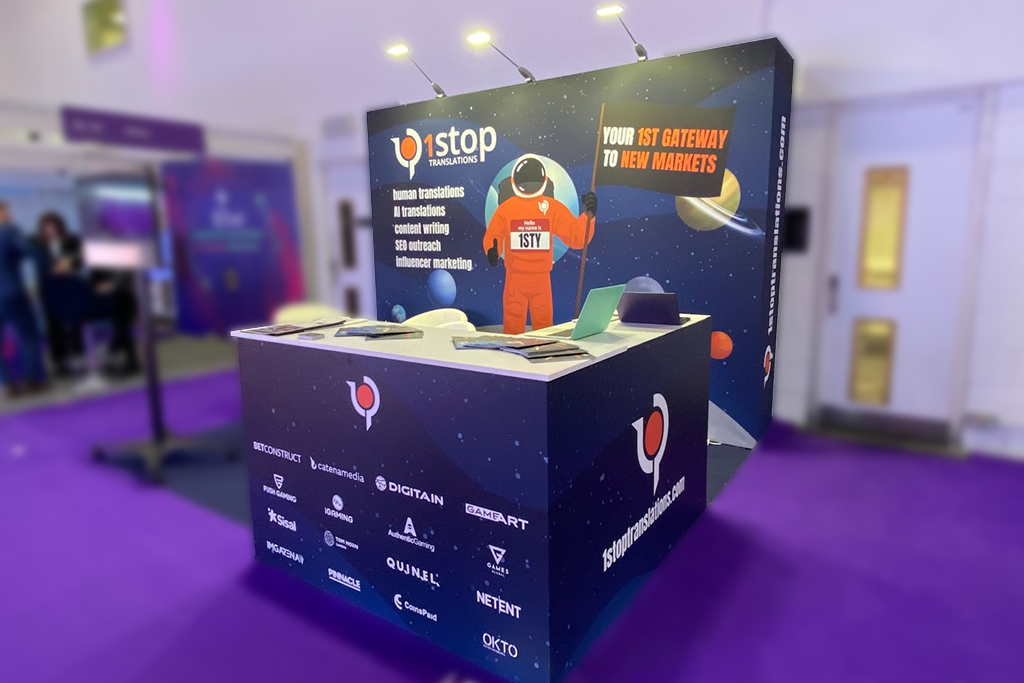 Our team's hard work during the three days of the event was amply rewarded by the compliments received by our customers, who appreciated the quality of our Customer Care (utmost attention to customer needs, speed in case resolution, turnaround punctuality) and our deep interest in international digital marketing services.
1Stop Translations, leader in the iGaming market for the supply of translations in 100 languages as well as supplier of content writing and link building services, key activities for any web-based business today, and emerging services including influencer marketing and advergaming.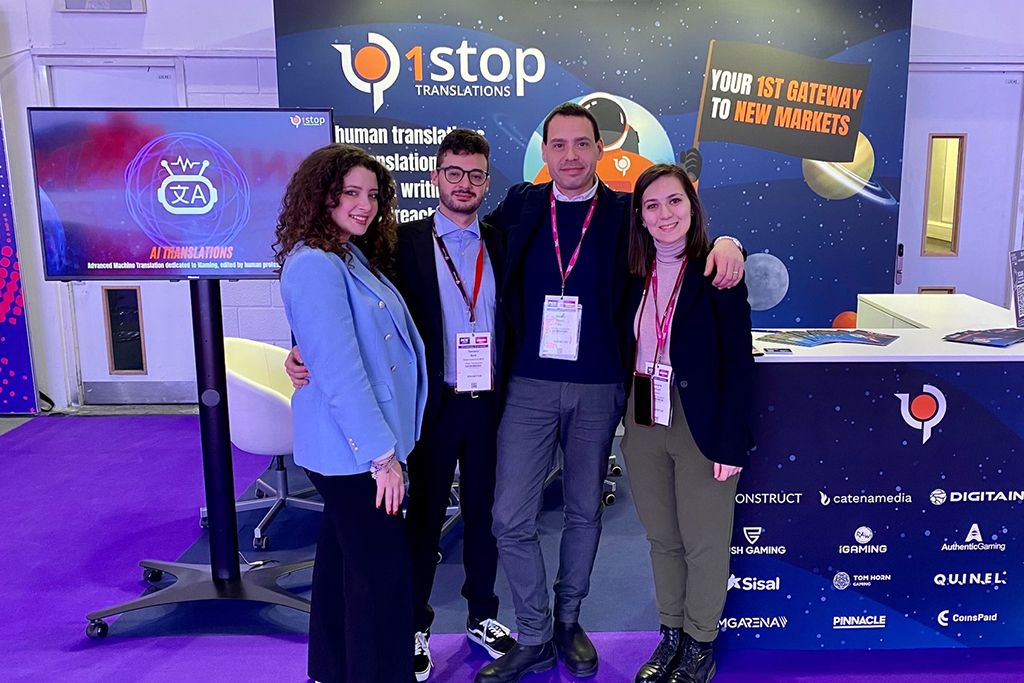 On the occasion of ICE London 2023, we presented a number of digital marketing-related case studies developed during 2022, such as the online sports magazine Bgame.news, which during its first year of activity was regularly visited by over 100,000 unique users, and the advergame Bgame Quiz, with over 5,000 downloads in its first month alone, the result of an agreement with Bgame, a key player in Italy's betting industry.
Once again, a highly satisfactory ICE in terms of exciting opportunities for upcoming partnerships!
Did you like the article? Contact us to let us know what you thought.
Need a quote? Click here